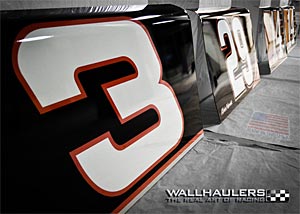 Photo courtesy of www.wallhaulers.com
Gloss Meter Calibrations by R.A.E. Services
R.A.E. Services Inc. was founded in 1986 in the UK providing proven innovative higher quality added value oriented calibration solutions to our global customers primarily in production, quality control and R&D.
The Company moved to the USA in 1999 and by 2001 was an established organization in California dealing in calibration services.
R.A.E Services Inc is known for caring and going the extra mile to satisfy our customer's requirements through customer service, service quality and integrity. These solutions include calibration of gloss meters, moisture meters to color measurement devices such as colorimeters, color readers and spectrophotometers and light booths. The services that we offer are essential to organizations that perform mechanical test, evaluation and analysis on their materials and products. Calibration of testing equipment ranges from Abrasion and Adhesion to Temp., Tensile and Viscosity.
We also provide training for Quality Control and Quality Assurance in general.
The Test Equipment & Calibration Specialists
1-866-FastLab CAGE Code 3SGV9